We are very concerned to hear about your recent experience with Charlotte Tilbury products.
We recommend that you discontinue using the product and we ask that you to follow the steps below: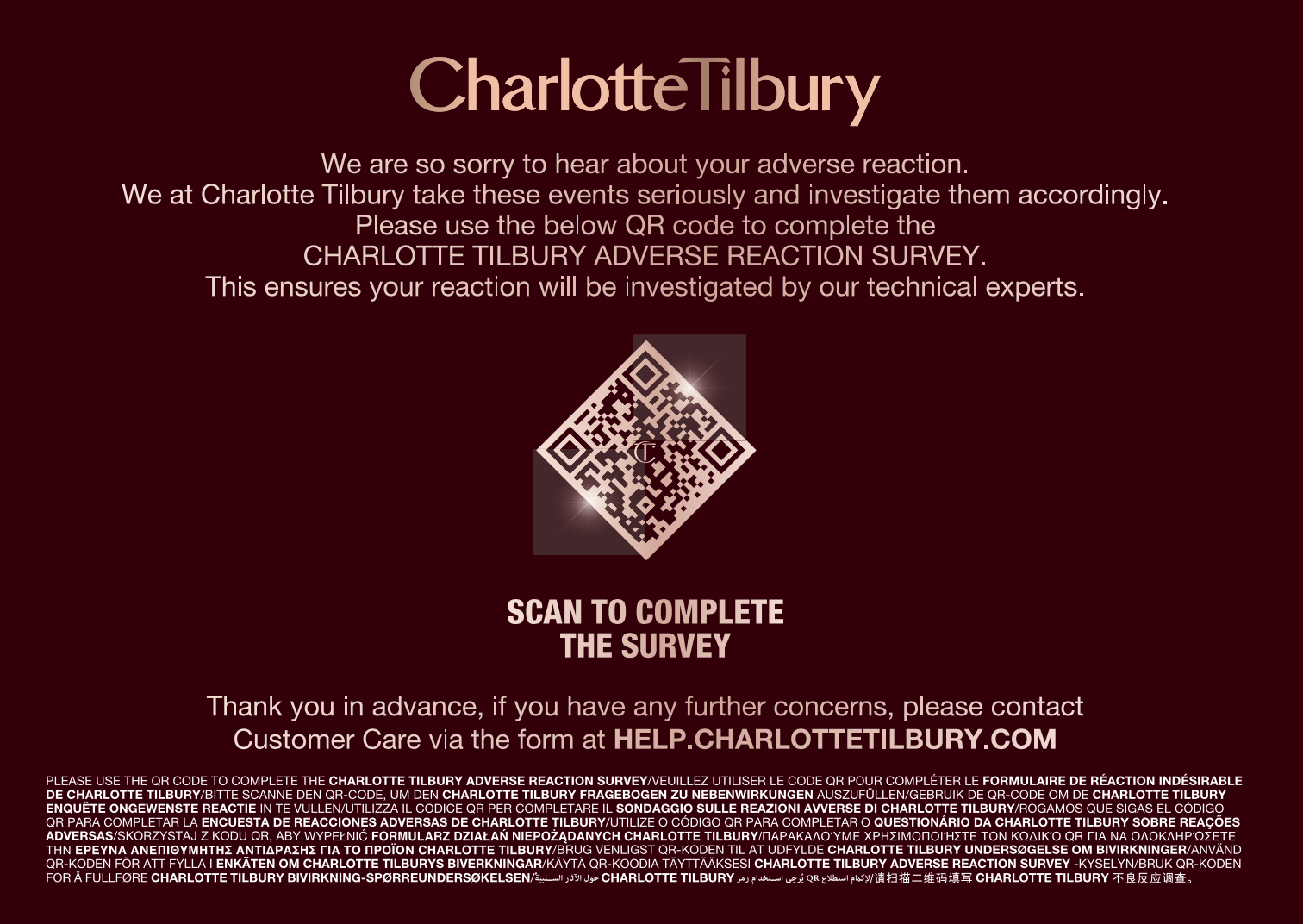 If you have any further concerns, we ask that you contact us for further assistance.
We kindly ask that you provide the following information:

What product(s) was used?

How long after applying the product(s) did the allergic reaction occur?

Did you consult a medical professional following the reaction?

Please note that if your item was purchased with one of our authorised retailers we recommend contacting them directly for further assistance.