If you are having issues registering your return on our returns page, it may be because of one of the following reasons:
Please ensure you are visiting the correct regional site; you will only be able to register the refund to the same site you originally purchased from.
If you are on the desktop site, you can select the region by clicking on the country top left hand corner, you will then see a drop down list of all our global websites, as shown below: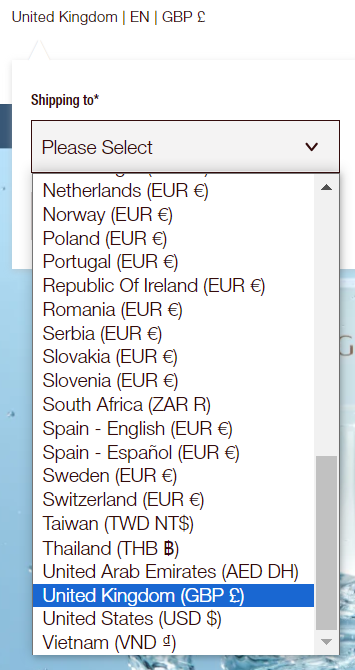 If you are on the mobile site, please click the 3 line menu icon in the top left hand corner of your screen, and scroll down to 'Shipping To' where you will can select the correct country.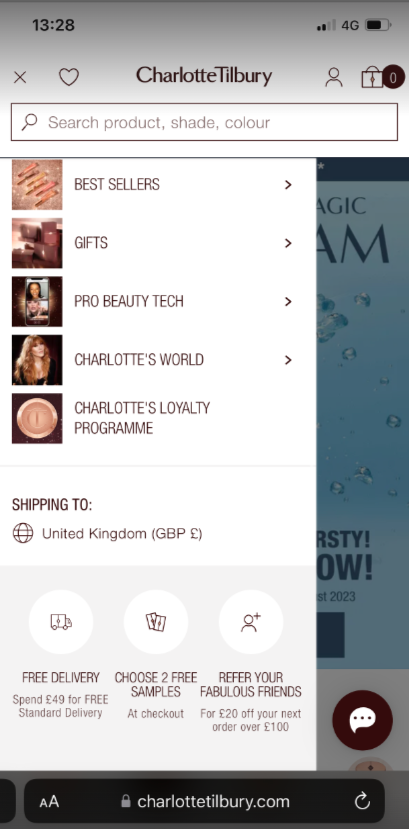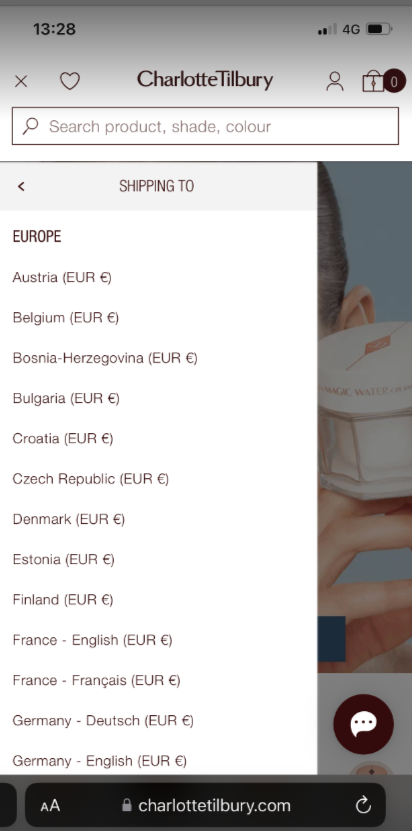 If you are on the Charlotte Tilbury App, please follow the instructions found here.
Please also ensure you are entering the correct details that correspond to your return. You must use the same email address used to place your order and the 7 digit order number will appear in your confirmation.